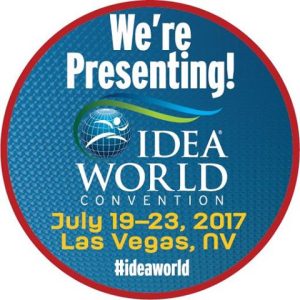 This year, the IDEA World Convention turns 35! Join in the celebration, inspiration and education that you'll get by being part of the many special events and sessions. Oh, and did we mention it's in Vegas! July 19th-23rd, come see us at the Las Vegas Convention Center – featuring not one but 2 NFPT workshop sessions that you don't want to miss! These sessions are presented by the NFPT Blog's very own…Beverly Hosford! Along with being NFPT Editor and Publisher, Bev is a successful fitness entrepreneur with 15+ years of experience and she is an expert in the field of anatomy and fitness business. She's also the author of Fitness Career Freedom and the founder of Andy's Online Anatomy Program.
The two workshop sessions Bev will be presenting at IDEA World are:
Cue Movement & Exercise with Abdominal Anatomy
Cue Movement & Exercise with Hip Anatomy
DESCRIPTIONS AND SCHEDULING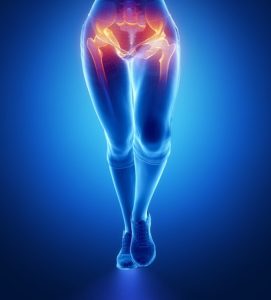 711 – Cue Movement & Exercise with Hip Anatomy
Saturday, July 22nd, 1:30 – 3:20 PM
Step into a stronger fitness foundation with anatomy. Learn to think like the muscles, so you can help clients find better alignment in their hips. Explore simple assessments and corrective exercises you can do with clients to enhance joint stability. Balloons are used to visualize muscle attachments and movements in a hands-on way.
751 – Cue Movement & Exercise with Abdominal Anatomy
Saturday, July 22nd, 3:35 – 5:05 PM
Think like a muscle and you'll always have the answer when a client asks for toned abs or less lower-back discomfort. Let's review anatomy and explore exercises that re-balance the abdominal area to target it more effectively. A stable and strong core starts with foundations in anatomy.
These and all IDEA sessions are great ways to earn CECs!
SESSION DATES: July 19th-23rd 2017
EXPO DATES: July 20th-22nd 2017
PLACE: Las Vegas Convention Center
Be a part of one of the biggest industry events of the year! Register HERE!
VISIT US AT BOOTH #315!